WHAT WE DO & HOW WE DO IT
The Partnership works with policymakers and others to preserve HIV, STD, and hepatitis legislative successes, promote necessary appropriation and funding levels, retain crucial aspects of existing health care coverage, including the Affordable Care Act (ACA) and Medicaid, and build upon the progress Federal programs have made on HIV, STD, and hepatitis prevention, treatment, care, and support over the last several decades.
WHO WE ARE
The HIV, STD & Hepatitis Policy Partnership is a coalition of five of the nation's leading organizations focused on ending the HIV, STD, and hepatitis epidemics in the United States by sharing resources to advocate for HIV, STD, and hepatitis programs and appropriations. Formed in 2016, the group is comprised of AIDS United, NASTAD, the National Coalition of STD Directors, NMAC, and The AIDS Institute.
AIDS United
AIDS United's mission is to end the HIV epidemic in the U.S. through strategic grant-making, capacity building, and policy. AIDS United works to ensure access to life-saving HIV care and prevention services and to advance sound HIV-related policy for U.S. populations and communities most impacted by the epidemic. To date, our strategic grant-making initiatives have directly funded more than $120 million to local communities and have leveraged more than $117 million in additional investments for programs that include, but are not limited to HIV prevention, access to care, capacity building, harm reduction and advocacy. Learn more at aidsunited.org.
NASTAD
Founded in 1992, NASTAD is a leading non-partisan non-profit association that represents public health officials who administer HIV and hepatitis programs in the U.S. and around the world. Our singular mission is to end the intersecting epidemics of HIV, viral hepatitis, and related conditions. We do this work by strengthening domestic and global governmental public health through advocacy, capacity building, and social justice. Learn more at NASTAD.org.
National Coalition of STD Directors
NCSD is a national public health membership organization representing health department STD directors, their support staff, and community-based partners across 50 states, seven large cities, and eight US territories. Our mission is to advance effective STD prevention programs and services across the country. NCSD does this as the voice of our membership. We provide leadership, build capacity, convene partners, and advocate. Go to ncsddc.org for more information.
NMAC

NMAC leads with race to urgently fight for health equity and racial justice to end the HIV epidemic in America. Since 1987, NMAC has advanced our mission through a variety of programs and services, including: a public policy education program, national and regional training conferences, a treatment and research program, numerous electronic and print materials, and a website: nmac.org. NMAC also serves as an association of AIDS service organizations, providing valuable information to community-based organizations, hospitals, clinics, and other groups assisting individuals and families affected by the HIV epidemic.
The AIDS Institute
The AIDS Institute is a national nonpartisan, nonprofit organization that promotes action for social change through public policy, research, advocacy, and education. It began as a grassroots community mobilization effort in 1985. Over the years, The AIDS Institute has expanded its vision to become a respected national leader dedicated to supporting and protecting health care access for people living with HIV/AIDS, Hepatitis, and patients living with chronic diseases. We achieve our mission through our National Policy Office in Washington, DC; Program and Administrative offices in Tampa, FL, and Research and State Policy in Tallahassee, FL. For more information about The AIDS Institute, visit theaidsinstitute.org.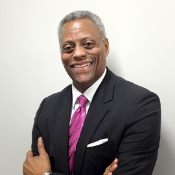 Jesse Milan, Jr. – President and CEO, AIDS United
A person living with HIV for over three decades, Milan is a recognized leader in the HIV community. He brings 30-years of executive experience in both the public and private sectors and has directed multi-million dollar budgets and staff for federal, state, local and global public health agencies. In 2002, he began a five-year term as co-chair of the Centers for Disease Control and Prevention (CDC)/Health Resources and Services Administration (HRSA) Advisory Committee on HIV and STD Prevention and Treatment (CHAC) and in 2007 was designated a Fulbright Senior Specialist in Global HIV/AIDS. Milan has also worked as a leadership development consultant with the Dorrier Underwood firm, and as a subject matter expert consultant for clients including the CDC, HRSA and the Office of HIV/AIDS and Infectious Disease Policy. He is Chair Emeritus of the Black AIDS Institute board of directors, serves on the Scientific Advisory Board for the PEPFAR and on the Dean's Advisory Council for the UNC Gillings School of Global Public Health.
A lawyer by background, Milan has received numerous honors including the 2015 Public Service Award from the Association of Nurses in AIDS Care (ANAC) and was awarded the HRSA's HIV/AIDS Bureau Administrator's Award for his leadership in the global fight against HIV.
Stephen Lee – Executive Director, NASTAD
Dr. Stephen Lee is the executive director of NASTAD. Stephen oversees all NASTAD programs – Health Care Access, Prevention, Hepatitis, Drug User Health, Health Equity, Policy & Legislative Affairs, and Health Systems Integration – as well as NASTAD's overall operations. Stephen has deep expertise in program and organizational management, and his experience as a physician brings a practical perspective with regard to policy and program implementation. Prior to joining NASTAD, Stephen was a global HIV expert for the Elizabeth Glaser Pediatric AIDS Foundation, where for 13 years he managed the development and implementation of programs that provided prevention, care, and treatment services to individuals affected by HIV. He has a bachelor's degree in biology from Baylor University, a degree in medicine from Emory University School of Medicine, an MBA from Heriot Watt University, and a post graduate diploma in health systems management from the University of London, School of Hygiene and Tropical Medicine.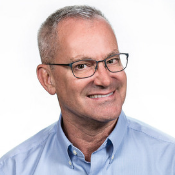 David Harvey – Executive Director, NCSD
David joined NCSD as executive director in October of 2016. Previously, he was founding executive director of AIDS Alliance for Children, Youth & Families, a national public health association; and president and CEO of Proliteracy, an international adult education organization. David has held positions as project director and policy analyst for the National Disability Rights Network and the University of Medicine & Dentistry of NJ's – National Pediatric & Family HIV Resource Center. He is past executive director of LIFT-DC, an anti-poverty direct service organization in Washington. David started out his career as an aide to U.S. Representative Sam Gejdenson (D-CT) and Martin Stevens, M.P. (C-Fulham & Hammersmith) in the House of Commons.
David has spoken widely at domestic and international conferences, served on various national boards and blue ribbon panels and in 2012 was appointed by Secretary Clinton to the U.S. National Commission for UNESCO. He is a graduate of Clark University and Catholic University of America and has authored over 20 peer-reviewed articles and chapters and various other publications. David is currently a member of the board of American Sexually Transmitted Diseases Association (ASTDA) and is a nationally certified executive coach through the International Coach Federation (ICF).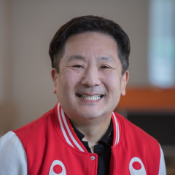 Paul Kawata – Executive Director, NMAC
Since 1989, Paul Kawata has served as Executive Director of the National Minority AIDS Council (NMAC), the premier organization dedicated to building leadership in communities of color to address the challenges of HIV/AIDS. Under his guidance, NMAC has become a powerful voice in Washington, DC for over 3,000 HIV/AIDS organizations nationwide, and provides a comprehensive array technical assistance programs and services; conferences; trainings; and printed and online resource materials.
Prior to joining NMAC, Kawata served as founding executive director of the National AIDS Network, the first national organization dedicated to developing the capability and effectiveness of community-based leaders in the fight against AIDS, from 1985-1989. During his tenure, he planned and implemented three consecutive, annual National Skills Building Conferences—the first of their kind in the world—and recruited the Ad Council to work on the inaugural national HIV/AIDS public service campaign. He also organized and supported the National AIDS Fund, the single largest private philanthropic partnership in the history of the epidemic.

Michael Ruppal – Executive Director, The AIDS Institute
Michael Ruppal is the Executive Director of The AIDS Institute (TAI), a national HIV/AIDS, Hepatitis and related disease organization with a mission to promote action for social change through, public policy, advocacy, research and education. He is responsible for overseeing all of the agency's day to day operations of its highly skilled team and programs including state and federal policy, patient advocacy, research, education, capacity building, communications, community planning, and convening. TAI's program and administrative offices are in Tampa, FL at the University of South Florida, College of Medicine, where Michael is the Director of Policy and Ethics for the College of Medicine as part of the collaboration. He also oversees TAI's state policy offices in Tallahassee, FL and the national policy office in Washington, DC.
Since 1996, he has functioned in senior management for the non-profit sector developing, managing and providing HIV/AIDS support services in various capacities, including grant management, case management, site based homeless program, supportive housing services, rental assistance, food pantry, financial management and job placement.
PRESS RELEASES
Here you can browse our press releases, search our archives, and find details about our latest statements.
QUICK FACTS
STDs cost our healthcare system $16 billion annually.
People living with HIV reside in every Congressional district, state, and territory of this country.
There are 1.2 million people living with HIV in the U.S., with an estimated 38,500 new cases each year.
Hepatitis C kills more Americans than any other infectious disease. Half of those infected with hepatitis C do not know that they have the virus. Since 2010, there has been a 350% increase in new infections, primarily due to the opioid crisis.
Washington, DC - The Partnership to End HIV, STDs, and Hepatitis, a collaborative of the nation's leading organizations focused on ending the epidemics of HIV, STDs, and hepatitis – AIDS United, NASTAD, the National Coalition of STD Directors, NMAC, and The AIDS...